Rails & Radio the BRARS magazine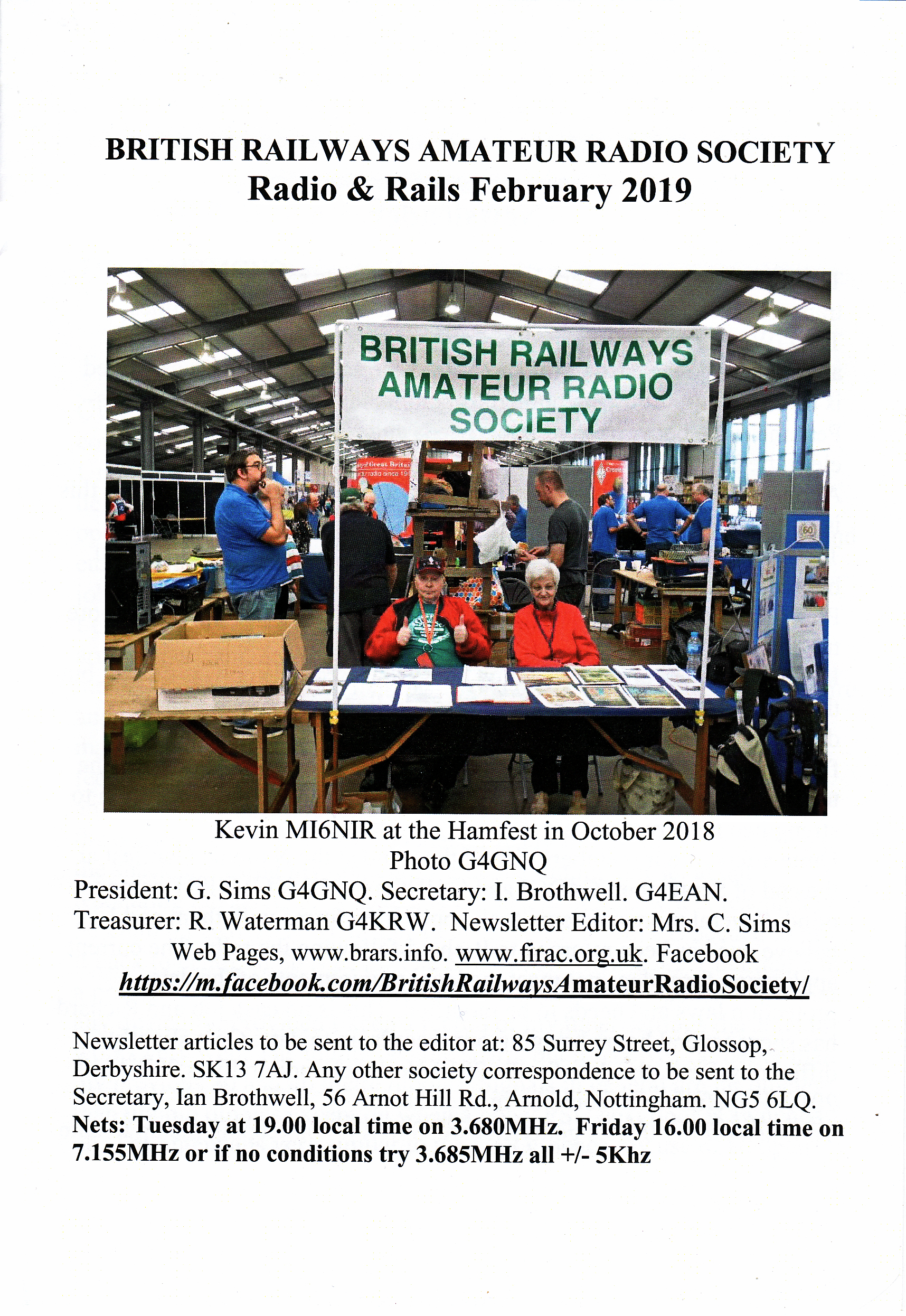 The latest issue is the February 2019 issue. It includes important information about BRARS membership (including the GDPR), an article about the FIRAC Congress in Hungary and an informal report of our 2018 AGM.
G4EAN's copy arrived on 4th February.
As usual, our editor invites articles for the next issue.
Nets on Tuesdays
We've added a Tuesday slot to our Nets schedule.
Please send feedback to Geoff G4GNQ

.
BRARS is on Facebook
We now have a Facebook page managed by Gareth M3INO. It is in its early days so please visit it and let us know what you think.
www.radioclubs.net

We'd already closed our pages on this site before the whole site closed at the end of March 2018 (see RSGB announcement).